Daniel Anderson
Daniel Anderson, Research Assistant Professor
Daniel Anderson-Video Interview
Daniel Anderson earned his PhD in March of 2015 from the University of Oregon, department of Educational Methodology, Policy and Leadership. His dissertation focused on parsing variance in students' within-year mathematics growth between students, classrooms, and schools, using a Bayesian estimator with moderately informative priors. 
He is primarily interested data science, broadly defined as the intersection between computer science and statistics, as applied to large-scale research in education. He is particularly interested in issues of equity, including access to quality instruction. Much of his current work is available on his personal website: http://www.dandersondata.com
Daniel Anderson_Vita     

Promotion to Research Assistant Professor
Headliner – Dr. Daniel Anderson
June 2018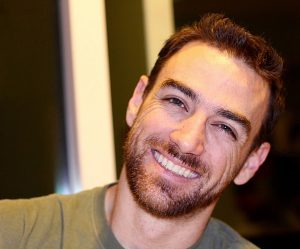 Daniel Anderson, Research Assistant Professor at BRT, is leading a new set of data science courses through the University of Oregon's College of Education. Building off the success of prior offerings, Daniel is now planning to offer a three-course sequence this year (during the fall, winter, and spring), which may be extended with two additional offerings during the fall and winter of the 2019-2020 school year. The course offerings heavily emphasize working with data programmatically, transparent and reproducible workflows, and visualizing and communicating data, all through the statistical computing environment R.
"I started learning R during my doctoral studies because it just kind of seemed like the thing to do", Daniel says, "but it has completely changed my life – not just in the way I work with and think about data, but in terms of opening my eyes to an entirely different world I didn't even know existed and providing me opportunities I never expected."
A big part of the world Daniel had previously not interacted with, is the free and open source soft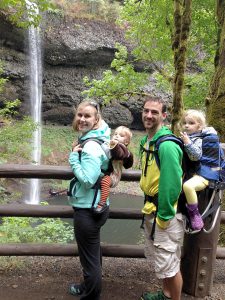 ware community, or FOSS. As a beginner, Daniel says these communities can often be intimidating, but he insists that the R community is different.
"Just go on twitter and be a lurker." He suggests. "Search around using the #rstats hash tag and you'll see a community that is absolutely committed to welcoming users at all levels, including absolute beginners."
But the welcoming community also extends beyond just skill levels. 
"One of the biggest problems in the tech community – of which R is a part – is the lack of diversity. But the R community is doing everything they can to combat this. There's an organization call R-Ladies, for example, that has chapters all across the world. In large part because of this group, R meetups and conferences are generally much more gender-balanced than other areas in tech. They're an incredibly important group and integral to the community."
It's part of this focus on inclusion and diversity that Daniel says makes him so passionate about R. As a former elementary school teacher, and a self-identified teacher-at-heart, Daniel says his excitement about R and the community naturally lead him to want to lead courses around the content. He is quick to point out, however, that the benefits of R go well beyond the supporting community. He is a strong proponent of FOSS generally, and fundamentally believes it can and should help shape the way science is conducted.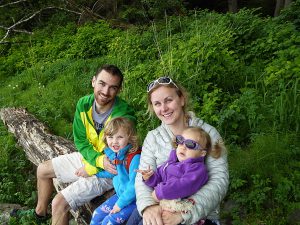 "Programming with R inherently makes your data analyses more transparent because you have a running record of all the steps you took for that analysis. If you're operating within a FOSS framework, then theoretically anybody should be able to replicate your analysis if they have access to your data. That's a fundamentally different way of thinking about a research paper – not as a presentation of some findings, but as a show-all that encourages active collaboration from others. R is helping make this a reality, and much more accessible, through tools developed by the community".
Daniel is part of that community developing tools. He recently developed a new R package called slidex, which he qualifies is a work in progress, but helps people convert Microsoft PowerPoint slides to an open-source (and beautiful) HTML format through basic R code (see the in-progress development here: https://github.com/datalorax/slidex). Yihui Xie, one of the most important people in the R Community, having developed multiple packages for weaving together code and text, said slidex is "the most creative and beautiful magic I have seen in the rstats world this year!".
Daniel has an active blog, which can be found at http://www.datalorax.com, along with more information on his recent publications, presentations, and teaching.
---
Daniel Anderson, Ph.D., Star Reviewer!
March 2, 2018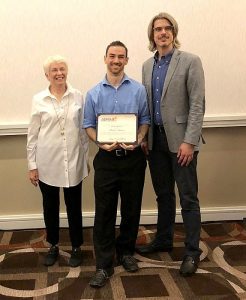 BRT Research Associate Daniel Anderson, Ph.D., will be honored at the 2018 Annual Meeting of the American Educational Research Association (AERA) for his outstanding service as a peer reviewer for the journal Educational Researcher.

Dr. Anderson began working for Behavioral Research and Teaching soon after graduating with his Master's degree from the University of Oregon in 2009 and has been an integral part of the BRT team ever since. He earned his Ph.D. in 2015 and subsequently completed a one-year postdoctoral experience at the Center for Teaching and Learning, before accepting a position at BRT once more.

His service in BRT has included managing Institute of Education Sciences grant-funded projects, providing statistical and psychometric assistance developing and scaling both statewide alternate assessments for students with significant disabilities and Curriculum-Based Measures in mathematics and literacy, and mentoring colleagues and graduate students interested in learning how to use the statistical software R.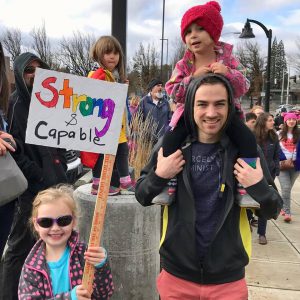 Dr. Anderson has published nine peer-reviewed journal articles and a book chapter as well as 54 technical reports. In addition, he has made 25 presentations at major research conferences.
Dr. Anderson reviews articles for the following journals:
Educational Researcher
American Educational Research Journal
Reading Research Quarterly
Remedial and Special Education
Educational Assessment
Studies in Educational Evaluation
Language Testing
Being selected by Educational Researcher as one of their 2017 Outstanding Reviewers is a tremendous honor, as it reflects consistent high-quality feedback in the reviewing process. The peer-review process is an integral part of ensuring that published research meets strict scientific standards. We're proud that Dr. Anderson's contributions are being recognized so publicly.